Megan's story: From teaching assistant to staff mentor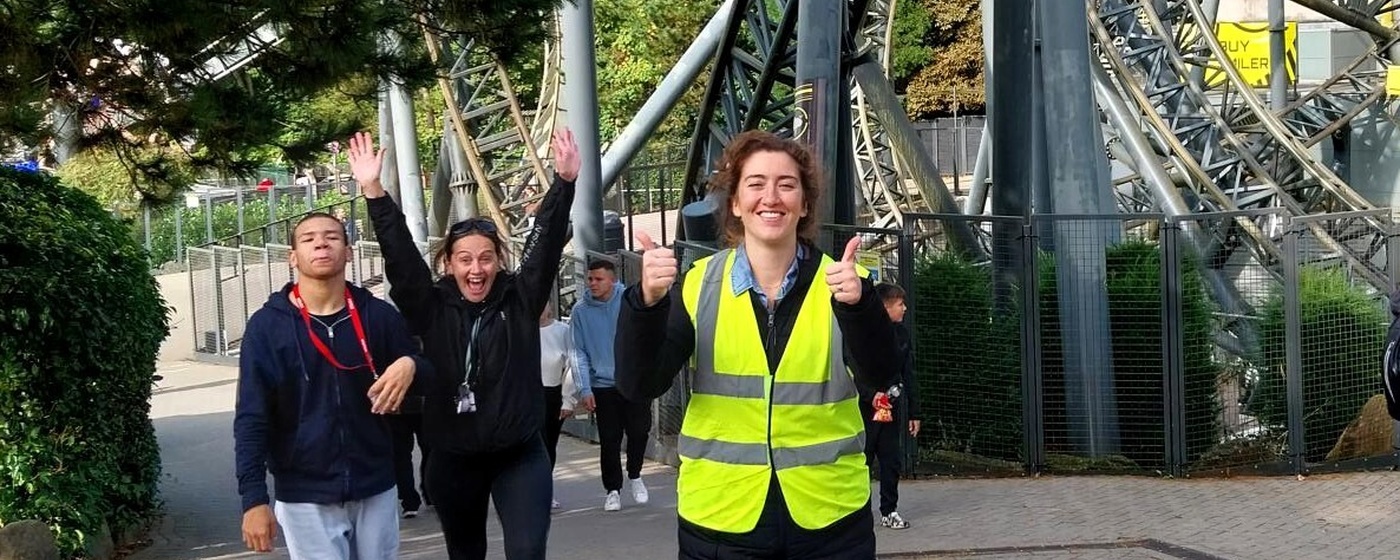 Staff mentor at Sutherland House School, Megan Hague knows just how important it is to create a supportive environment where colleagues can develop.
After developing her own role within the Nottingham school, she is committed to supporting her colleagues, particularly those new to the profession and can draw on her own experience.
Megan didn't follow the traditional path into the role as she joined the school after time spent with Autism East Midlands' children's services. After gaining valuable experience there, the charity offered her a role as a teaching assistant within their specialist school.
She soon progressed through the ranks and was given the opportunity to gain training and achieved a Level 2 Teaching Assistant qualification and was later promoted to a Positive Behaviour Support Lead.

Professional journey
Megan (who is pictured here in the centre of the photograph during this week's student day trip) has recently been promoted to Staff Mentor, which means that she now offers guidance to colleagues and helps them on their professional journey and develop their skills at the school.
"When I started in school I could honestly say I didn't expect to be still here more than eight years later," she said. "My enjoyment working with the children and alongside caring staff made me realise pretty early on that this is where I wanted to progress my career."
"I love working with children with autism and I love how the school has a person-centred approach, where each individual has personalised timetables to meet their individual needs."


Inspired by Megan's story?
Nottingham's Sutherland House School is current recruiting for more people to join its growing team. If you're looking to develop your career in a new direction and interested in joining as a teaching assistant, read on >> WORK WITH US