AEM looks forward to opening new service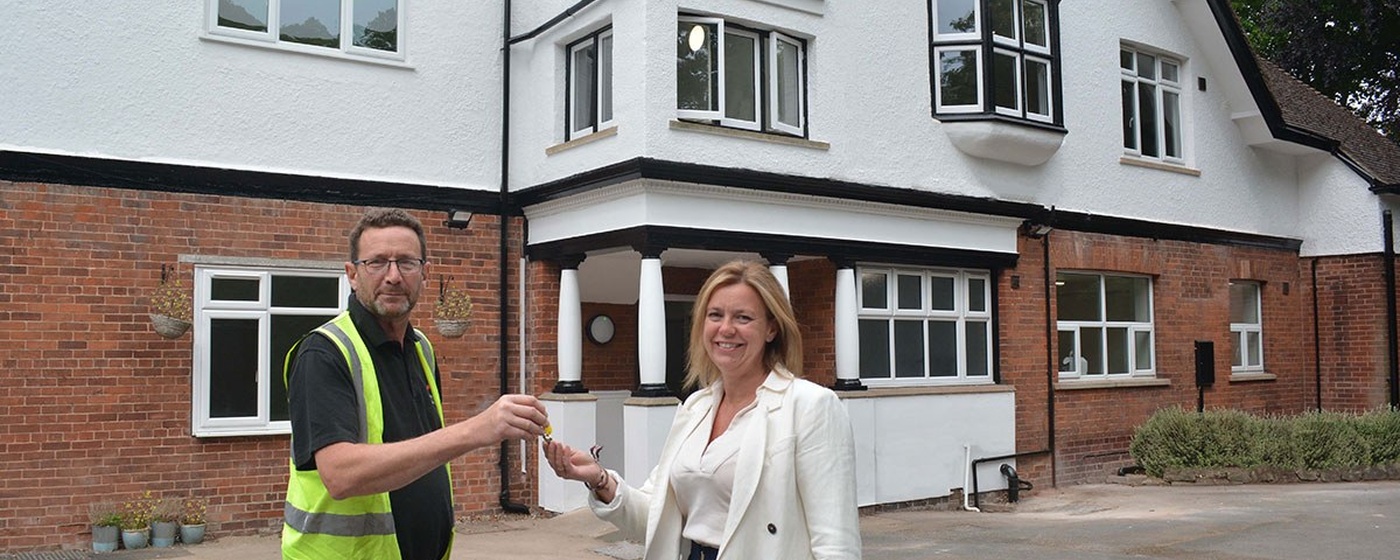 Work is now complete on the £1million development of the new respite accommodation in Worksop.
The keys were officially handed over to Autism East Midlands this week. And the team is getting set to welcome its first service users this summer.
The building on Sparken Hill has been carefully transformed to provide short-term accommodation for autistic individuals. The service will run year-round to provide specialist support for people, whilst providing their families and carers with a break.
Six self-contained apartments have been created in the building. Each have their own lounge area, kitchen, bedroom and bathroom. While staying there, individuals will also have access to a shared outdoor gym and to the extensive grounds that surround the house.
Originally built in 1898, Whitegates was a large villa designed by Flockton, Gibbs & Flockton of Sheffield. It was built for a local stockbroker, Arthur Staniforth. The building has been thoroughly modernised with many of the original features retained and restored. Rayner Davies Architects completed the refurbishment of Whitegates and Vaughandale Construction of Mansfield carried out the work.