Milestone anniversary at AEM for Sarah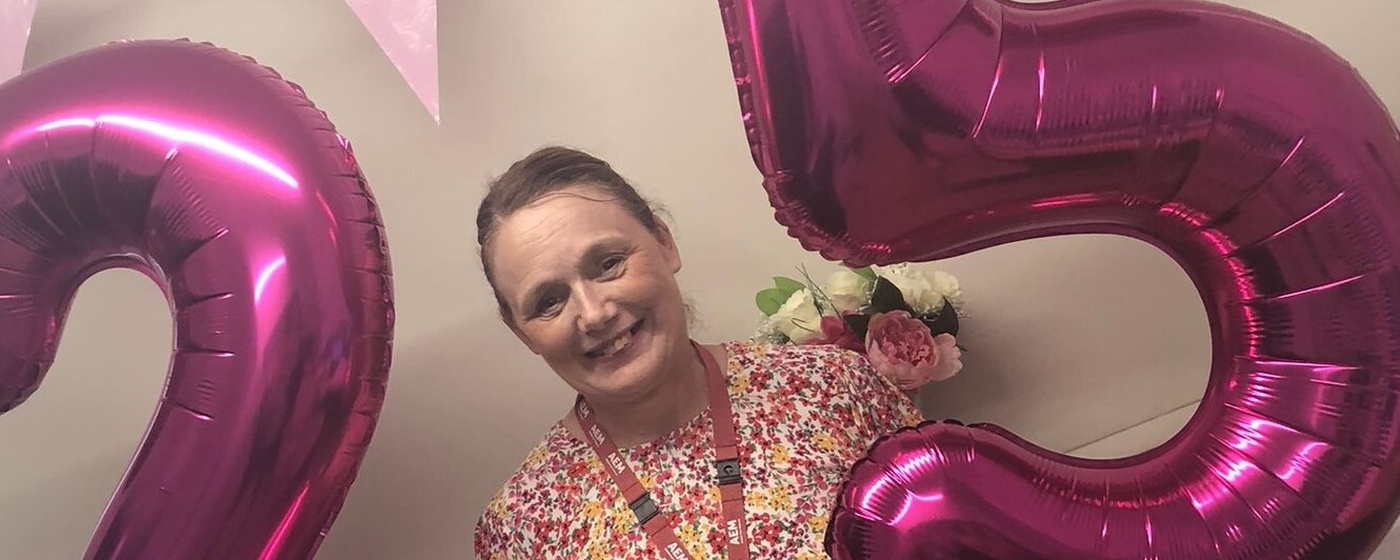 Senior Autism Practitioner, Sarah Cordall is celebrating a work anniversary milestone this month after working with Autism East Midlands for 25 years.

Sarah first joined the charity in 1998, initially working at the Whitegates support service in Worksop before moving to provide support for autistic adults in other AEM services in the area. She has now come full circle though as she's returned to Whitegates, which provides support to autistic adults whilst offering their families and carers with the chance to take a break as carers.
"I found that it was a role that I could do around my family commitments when my kids were small," explained Sarah of how she joined the charity.
"All these years later I still love my job and the service users are what keep me going. I love spending time with the people we support and each day is very different. And I know that what we do is making a real difference to people's lives."
Katie Threlfall, Manager at Whitegates, praised Sarah for her dedication to providing exceptional support to autistic adults.
"Sarah is absolutely fantastic and brilliant at her job. She is always smiling and upbeat and brilliant to work with. She is very people-focused and is always bringing new ideas for ways to support our service users and offers the very best support for the people who stay at Whitegates."
'I know that what we do is making a real difference to people's lives' - Sarah Cordall