Runner goes the distance for Team AEM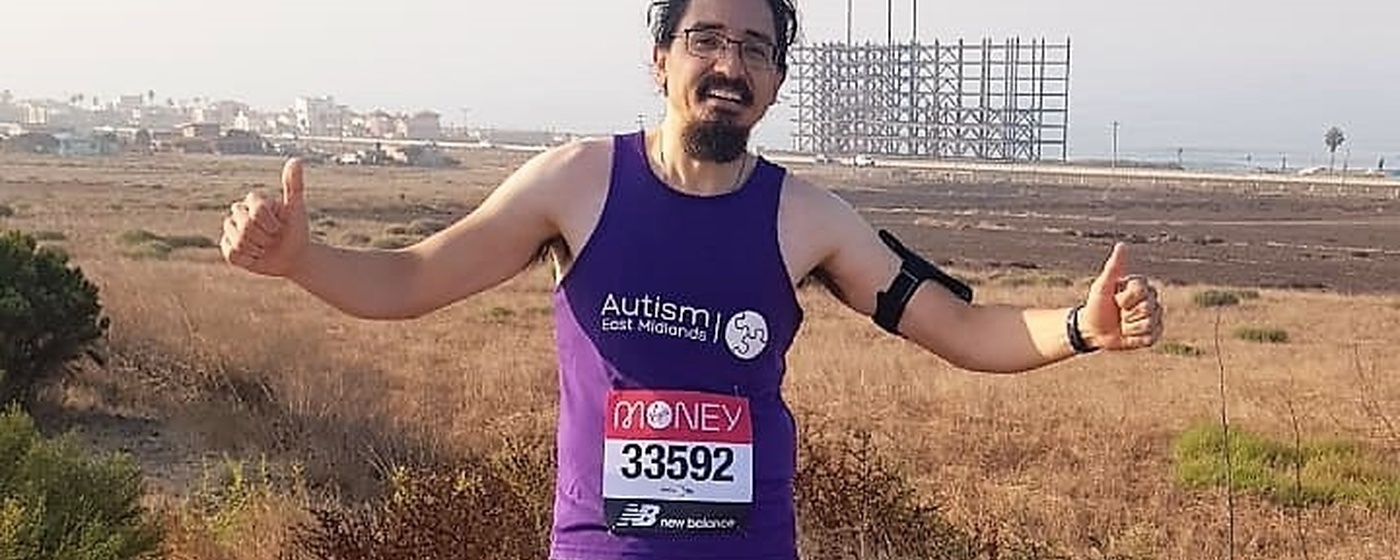 Company

November 26, 2021
When we invited people earlier this year to join #TeamAEM and support us, we were overwhelmed by the response.
During the year many people have generously donated their time by taking part in a whole host of fundraising events and challenges.
Fundraisers include Jose, who completed the virtual London Marathon for us…. All the way from the United States of America, no less. For the second year running, Jose took part in the challenge from his home in California and raised yet more vital funds for our charity. He's now raised more than $1,000.
Jose was diagnosed as being on the autism spectrum in 2018. It was a discovery that was triggered following the autism diagnosis of his daughter.
He tells us about his experience of taking part in the virtual marathon…
"I ran my virtual race during the night. As I kept covering the distance, I noticed a lot of similarities between this run and the life we have with a family member with autism."
"Running in the dark reminded me of those days I am pretty sure we've all had. Those when we make our biggest effort to try to unlock that door blocking us from communicating with our loved ones who are in the spectrum. The unknown we face every time we have those difficult situations feels like being alone in the dark with no light to guide us."
Distance
"The long distance ahead represents the lifetime that we all face with them. And, just like the marathon when you are in the middle of the race, between 24km and 30km, it can feel like there's no end in sight. After 30km, you start to question your endurance. You wonder if you will be able to hold until the end."
"No matter how rough the road may seem, or how discouraging the trial may feel, as long as we don't give up and keep pushing, we can reach the finish line. The 42.195 km is behind us now."
Unlike most finishers, we have our own marathon to run for the rest of our lives while caring for our loved ones who are in the spectrum. So, when we are going through the hardest of days, it may feel like we are about to hit the wall and breakdown. Let us never forget though that just like the race, as long as we don't give up, we'll be able to finish no matter how hard the trial may be.
Jose, a fundraiser for AEM