Special guests visit school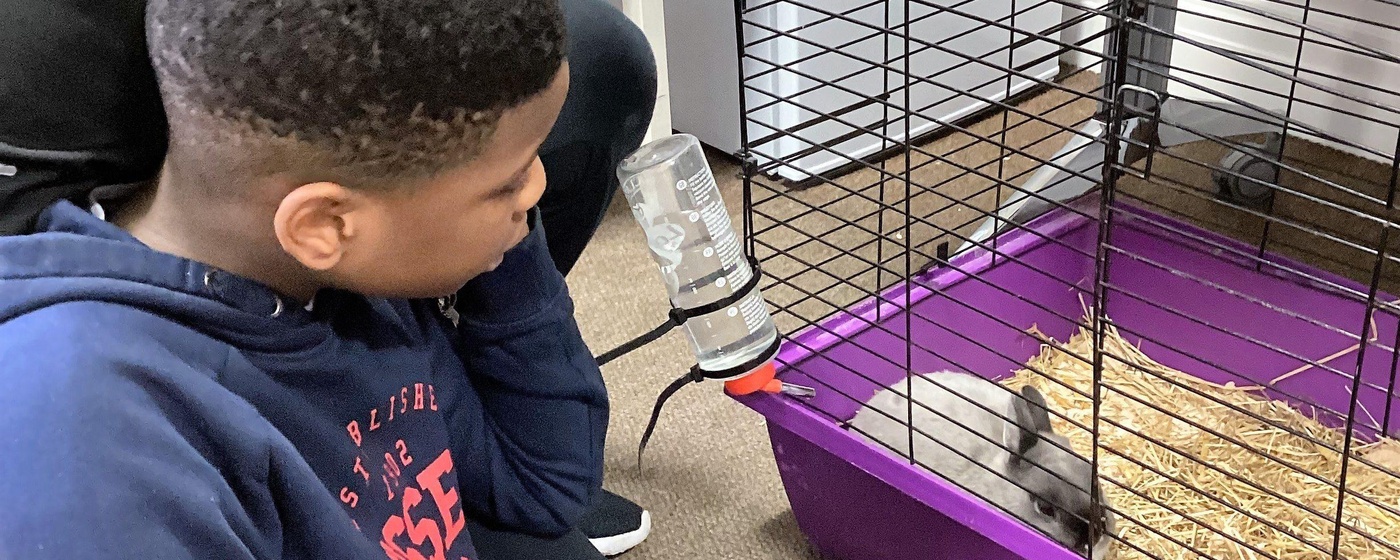 Students at Sutherland House School had an amazing time today (9 February) when a group from Nottinghamshire's White Post Farm came in to school to visit.

They brought along with them a few surprise visitors too including rabbits and mice - as well as a few more exotic creatures including a snake. The children got the opportunity to get up close to a variety of animals and learn more about them.
The activity was arranged during Children's Mental Health Week (6-12 February); a national annual awareness week that helps shed light on the importance of young people's mental health.
This year's theme is Let's Connect, which looks to encourage children and adults to consider how we can make connections. One of the best ways to boost young people's mental health and wellbeing is to help them stay connected with others and share experiences.

For more information about Children's Mental Health Week, read on.
Autism East Midlands' Children's Service and Family Support Hubs work hard to enable young people to connect with others through a variety of activities. To find out more >> visit our Family Support Hubs page.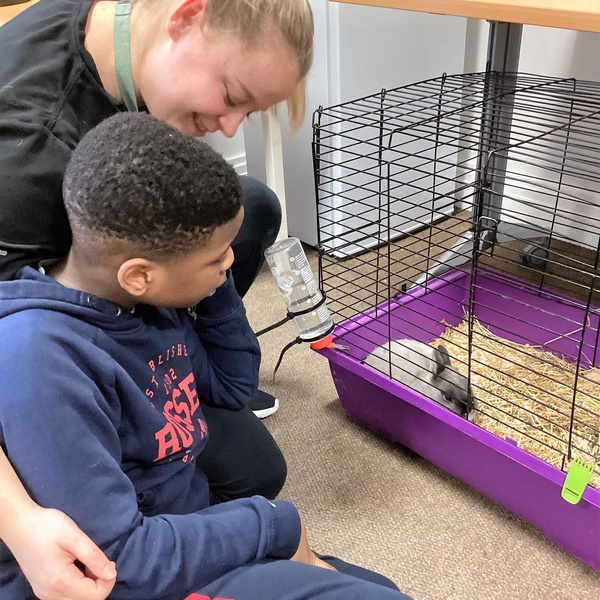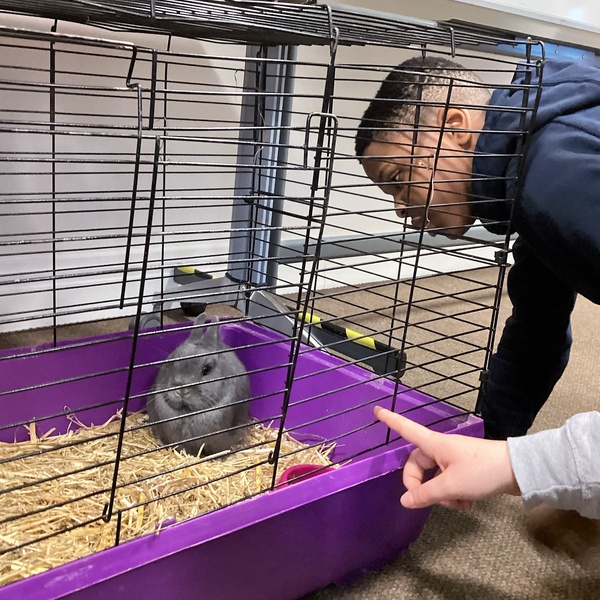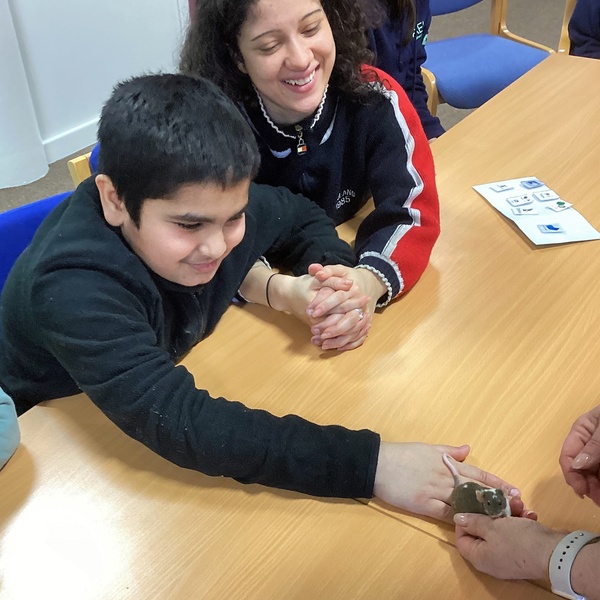 Would you like to find out more about autism?
Being autistic does not mean you have an illness or disease. It means your brain works in a different way from other people.
Find out more
Are you worried about getting diagnosed?
We can provide help at a stressful time. Find out more about benefits of getting a diagnosis and how to ask your GP for a referral for an autism assessment.