Walker completes trek in aid of AEM
Article

September 20, 2022
A fundraiser who tackled the iconic Thames Bridges Trek has raised £330 for Autism East Midlands.
Joining the 6,000 people taking part in the fundraising event, AEM supporter, Nigel, walked across the city of London from Putney Bridge. The 25km walk criss crossed the city's waterways, taking in historic bridges along the way and finishing at Tower Bridge.
"I chose to raise money for Autism East Midlands because my family has been touched profoundly by autism," explained Nigel. "It's a much misunderstood condition, of which even teachers and GPS often have very little understanding, and there is a social stigma because often nobody talks about it."

In the early days of the autism diagnosis, his family were living in New Zealand and while there they found support locally. Fortunately, there was a good local support network there.
Making a difference
Now living in the UK, Nigel decided he wanted to make a difference here and chose to raise money for Autism East Midlands.

"It felt special to be among 6,000 people coming together to do something good," he said.
"You read so much negativity in the news about people not caring about each other in modern society but this was a wonderful way to see that people will come together for a good cause and have a good time doing it."
Nigel joined 6,000 walkers and helped raise more than £300 for Autism East Midlands.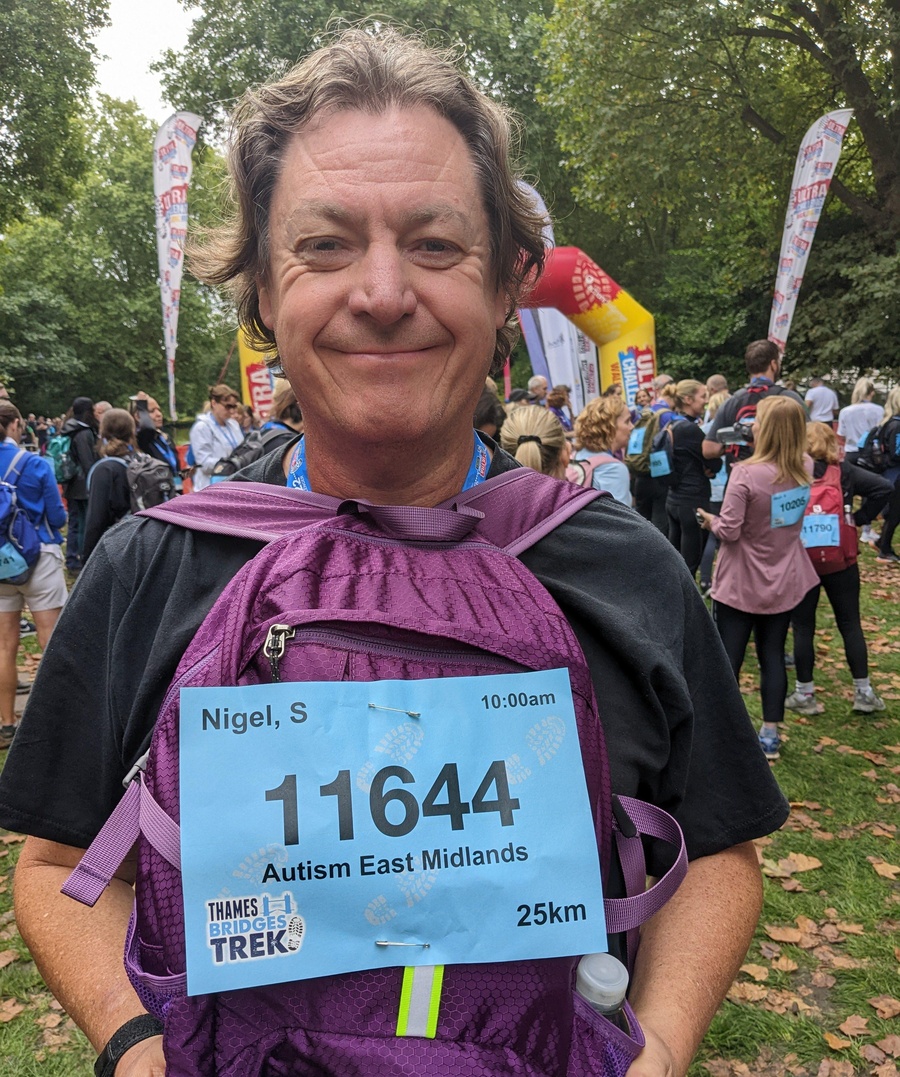 Would you like to find out more about autism?
Being autistic does not mean you have an illness or disease. It means your brain works in a different way from other people.
Find out more
Are you worried about getting diagnosed?
We can provide help at a stressful time. Find out more about benefits of getting a diagnosis and how to ask your GP for a referral for an autism assessment.