Public transport - tips for autistic adults
This World Autism Awareness Week, we want to increase understanding of the lives of autistic people.
Millions use public transport daily. For some autistic people though the environment can be too overwhelming, making it impossible to travel. Here Daniel Adams writes about the challenges of using public transport as someone on the autism spectrum and he provides his tips on travelling by train or coach.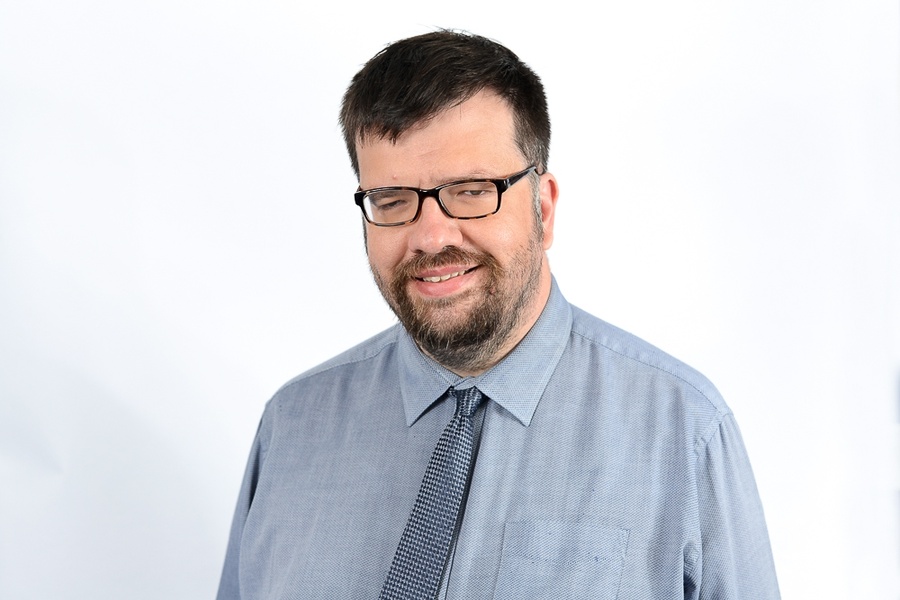 One of my great passions is attending science fiction conventions. As I cannot drive, I am dependent on public transport to get to these. Before COVID, I was travelling around three weekends per month, and 4 years ago my journey to work required a commute.
There were often things that could cause anxiety. In the post COVID world things can be even more daunting now. Nevertheless, I have some top tips that I have learned over the years that are helpful today.
Planning
As much as possible, my preferred method is using a train. Trains generally tend to offer more comfort and are usually faster in getting me where I need to be. However, a coach can be a cost-effective alternative.
Train tickets are usually available 3 months in advance, and tickets are usually cheaper the earlier you can buy them. You can also 'split' your fare, getting a cheaper rate. For example, instead of paying a fare from Chesterfield to Southampton, pay for Chesterfield to Birmingham, and then Birmingham to Southampton.
You can now get digital tickets. Personally, I find this useful as it means that I won't lose my paper tickets, and it's environmentally friendly too. On the other hand, this method means you need to have your phone to hand and charged.
Usually when booking, you can also request a reservation. This can be a great way to guarantee a seat.
If there is a strike, unions are required to give 14 days' notice. Tickets are refundable or transferrable to other dates in the event of industrial action.
Before the trip
Check the national rail enquiries website on the Monday before you travel . You should find details of your journey on there. If there is maintenance or some other cancellation, it may give you details of an alternative.
In general, you should travel as light as possible as space on both coaches and trains can be at a premium. Generally, you should have a case or bag for things you are not likely to need during the trip that you can leave in a luggage rack (or storage space if you are on a coach), and a 'hand luggage' bag for things you might want during the trip that you can keep with you on your knee.

Things to keep in hand luggage
PowerBank and charging cable (many trains and coaches have charging points for passengers to use. But where these are being used by other passengers or not available, a fully charged power bank can be perfect).
E-Book, tablet or other entertainment device. I'd suggest downloading as much as you want before your trip starts, because sometimes mobile coverage can be spotty and restrict downloading or streaming.
Headphones!
Any food and drink you think you might need. Trains do offer an at seat service, but costs can be high. Popping into a corner shop for a few essentials can save you a bit of money.
Important documents you might need.
During the trip
You can keep up to date on services by looking on the national rail enquiries app, or sending tweets to the Twitter accounts of the relevant rail operators. During weekdays, there usually someone there who can help you.
I'd suggest arriving 10-15 minutes early as much as possible. This gives you plenty of time to find your platform. Station staff can also help you find your spot on the train. Larger stations also have support for people with disabilities.
Sometimes a train type might be changed. While this might not impact on journey times, it could mean that your reservations are cancelled, technical issues with systems can also cause this.
If delays or cancellations do happen, don't forget this isn't likely to be the fault of the train crew or fellow passengers. In fact, train crews can be quite helpful in finding ways around a problem when there are issues.
The national rail enquiries app is quite useful. If your journey has multiple trains for example, you can check which platform your next train is due on, while you are on your current train, meaning you don't have to check at the station. It also provides a good tracking service.
I hope this guide has been useful! When it goes right, a train journey can be a great accompaniment to a trip, rather than a detriment from the day.
Would you like to find out more about autism?
Being autistic does not mean you have an illness or disease. It means your brain works in a different way from other people.
Find out more