From Support Worker to Deputy Director - Katie's story
When Katie Weightman first joined AEM as a support worker, little did she imagine that five years later she would find herself on the directors' team. Here she tells us what makes her new role so rewarding.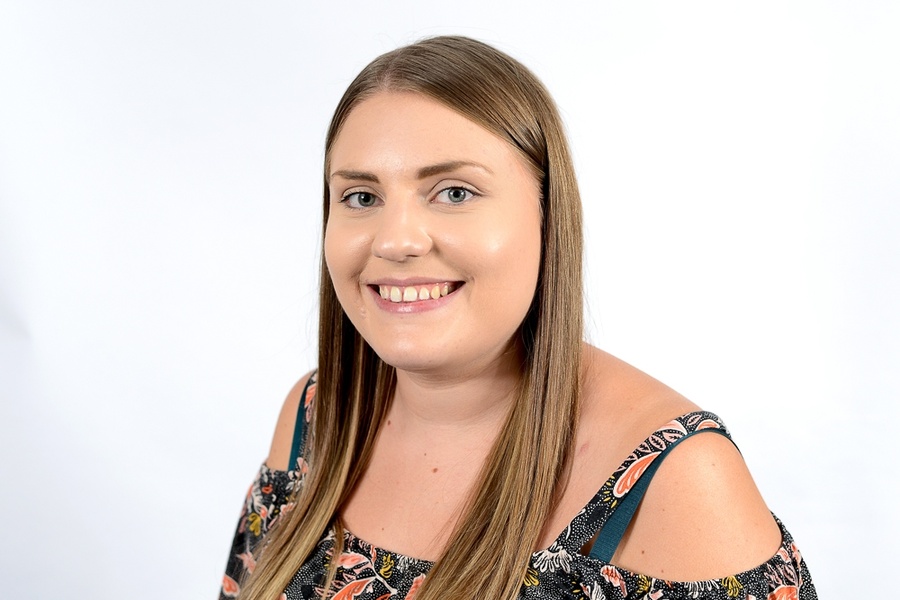 I started with AEM as a residential support worker at our Whitegates service in 2017. I'd just finished uni and my only real work experience at that point was as a sales assistant. If I'm honest, I wasn't even sure if I would be able to do the job…. But I surprised myself and soon fell in love with the job!

After having gained a psychology degree from Lincoln University, my original plan was to get experience in different areas of the care sector before working out what I wanted to do next.
I loved Whitegates so much! I got swept up in the whole place and my career took a completely different route. I found I had such a bond with the service users, and I enjoyed seeing see how they changed over the time. The progress they made was inspiring. Seeing them so happy and doing the things they loved was amazing.
It's been great to be able to develop my career. I've always been made aware of the opportunities available to help me progress my career. AEM have given me the chance to do lots of training courses and develop my skills.

I started as a level one support worker in that first year but I was able to complete a Positive Behaviour Support course. It meant I was able to take on the role of PBS Leader at Whitegates, before becoming a Senior Support Worker.
I've also been able to move around each of the services to learn about different areas of the organisation, and develop more experience before becoming an Assistant Manager and then Manager… and now Deputy Director.
Deputy Director wasn't something I had even considered before the job became vacant. But the more I thought about it the more I thought, I could use all the knowledge and experience I've gained during my time at AEM and moving round the different services to the benefit of our service managers, services and service users. Having recently been in front line management I'm hopeful that my impact will come from having a really good understanding of what our services and managers need to keep doing the amazing work we do across our services.

Being able to make a difference is important. AEM is full of caring people and we all want to make a positive difference to others. One of the highlights was supporting one individual who was in his early 20s. He was living at home and his Mum was keen to help him move onto the next stage in his life. She wanted him to have his independence – as most Mums do.
We wanted so much for him, and, between us, we provided the support he needed. We helped him find the skills he needed, such as how to cook his own food, to enable him to move into his own place. Autistic people often find change challenging and sometimes we forget how resilient the people we support can be. He handled the process well. It was the best move for him.
The highlight of my week is always the time spent in our services. In my role as Deputy Director of Adult Services, it would be easy to spend a lot of time in the office but the best times are those spent out and about. When I see the people we support, it reminds me why we are here and why I do my job.
Seeing people doing the things they love, pursuing their hobbies and interests, overcoming their own personal challenges makes it all worthwhile. It's even just spotting that glimpse of a smile.
Being able to enable people to achieve small goals, whatever they may be, is so rewarding.

Would you like to find out more about autism?
Being autistic does not mean you have an illness or disease. It means your brain works in a different way from other people.
Find out more