Runners overcome challenges to raise funds for AEM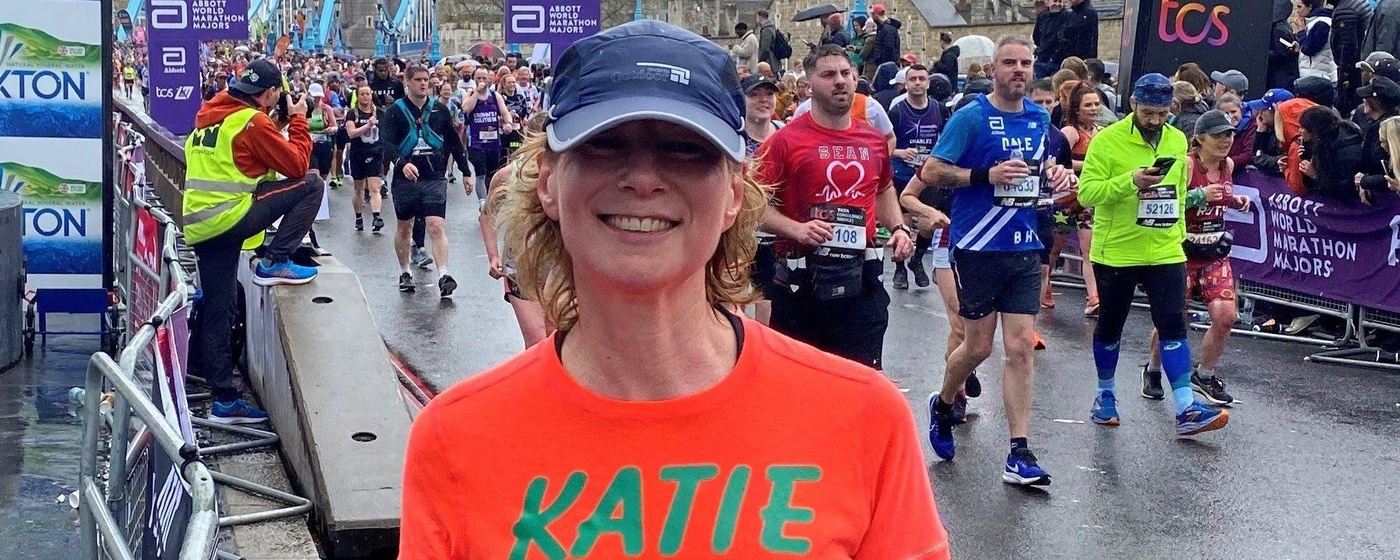 When Katie Ricketts passed the finishing line of the London Marathon this weekend she managed to raise more than £2,000 in aid of Autism East Midlands.
Actually it's a figure that keeps on rising as the donations to her fundraising efforts continue to arrive. And yet just a few weeks ago Katie didn't even imagine she'd reach the start line, let alone complete the iconic 26.2 mile course.
"I wanted to run for AEM as my son Alex has autism and AEM have been very supportive to us as a family over the years," she explained.

A seasoned runner, Katie had previously run a couple of marathons while in her 40s. She completed three (yes, three!!) half marathons in 2019. In 2021, she and one of her sons walked from London to Brighton and, over the 24 hours, walked 100km.
"I am now 57 and not nearly as fit as I used to be and so training for this marathon seemed so much more difficult," she explained.
"I started training in November but so much has happened since then that training was often interrupted. A few weeks ago I wasn't sure I would get to the start line!"
Injury
Then eight miles into the Marathon, she suffered an injury to her right hamstring and with 18 miles ahead of her to cover, she faced the possibility that she might not reach the end of the course. Despite the pain though, she still managed to finish in 5 hours and 50 minutes
She added: "The pain was the worst bit of the day, but there were so many best bits! The crowd were awesome and seeing all the other charity runners was incredible. Total respect for everyone. We started in the rain and finished in glorious sunshine."

"What kept me going this time was the incredible support from my family and friends and all the amazing sponsors," she added.

"I might not have been one of the fastest, by any means, but I am so incredibly proud for keeping going when my right leg was so sore. I am so grateful for the opportunity to run the Marathon. I will never forget it."

Also running in aid of AEM was Caroline Edwards, who finished in five hours and 30 minutes. She has raised £1,670 so far but the sponsorship still keeps coming. What's more, she's planning to keep on with the fundraising with a 100 mile sponsored bike ride in May.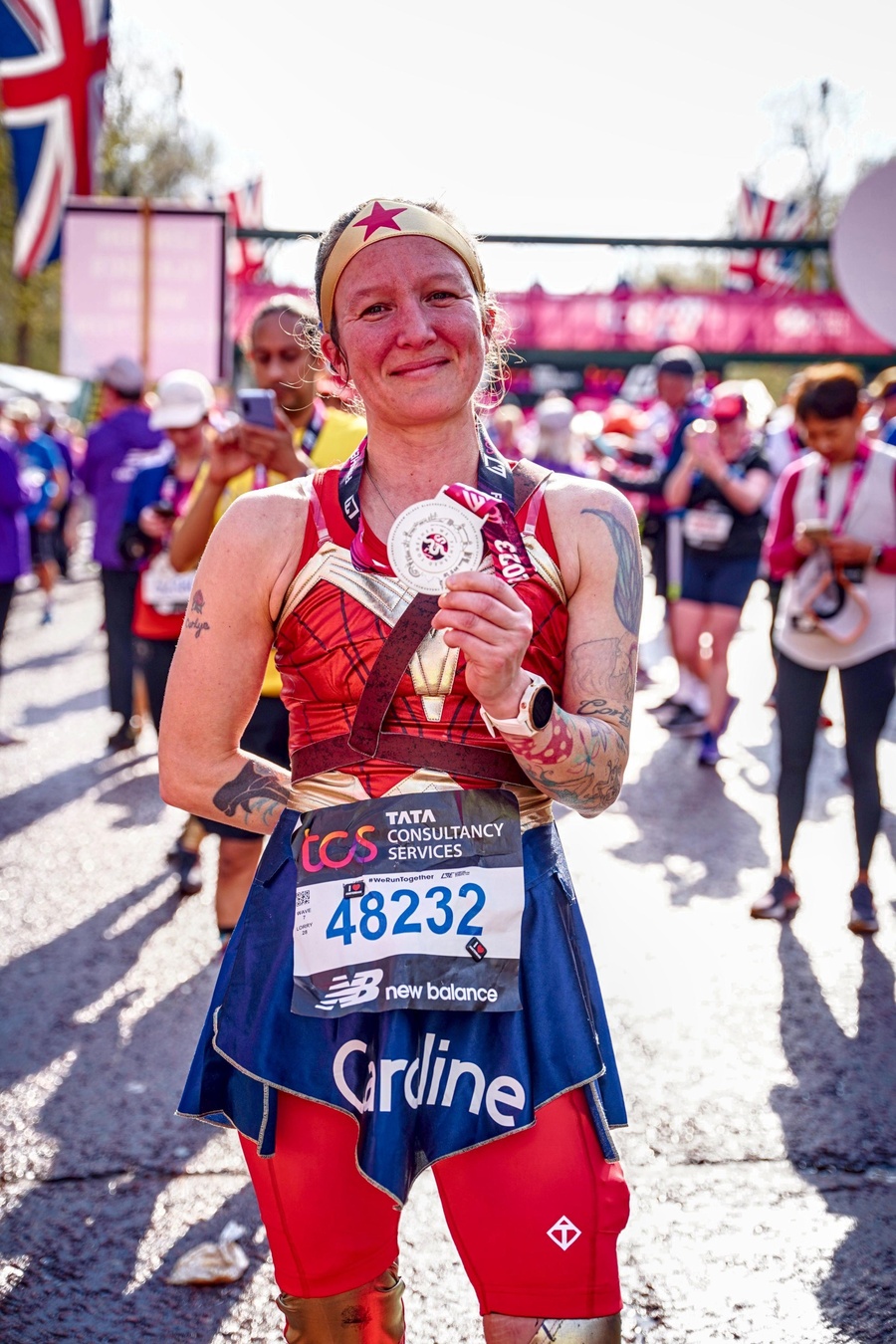 Rachel Swain also ran the Marathon on behalf of AEM.
"My grandson Tommy is the most beautiful boy. He is autistic and he and his family face various challenges every day. As a result we decided that Autism East Midlands was a very worthy cause to choose for our fund raising efforts," she said. It took her 4 hours, 50 minutes to complete the Marathon.
"I felt very tired at around 23 miles and then saw Tommy and all the family. It gave me a real boost of energy and the determination to get to the finish line. The atmosphere, London itself and the support from the crowds make it a phenomenal event. I would say 'do it' to anyone thinking about taking part!"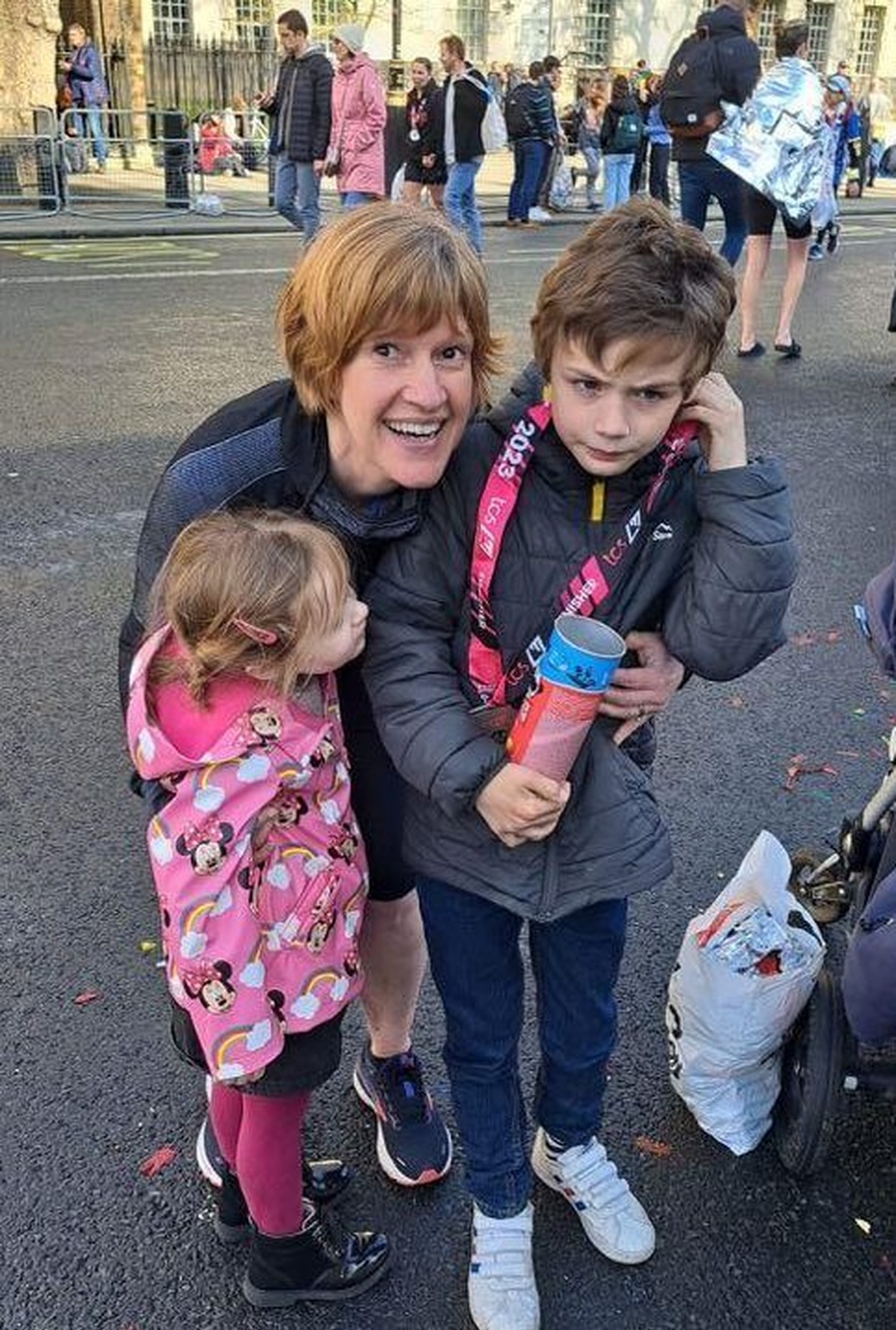 A big thankyou from AEM
Many thanks to Katie, Rachel and Caroline as well as Joseph Bowtell, Alicia Walker, Daniel Kneller, and Charlie Ballington. And a special mention goes to Daniel Bamford, who was unable to run due to injury but still raised a huge amount for AEM.
Many thanks to everyone involved and, of course, to all their sponsors.

Would you like to find out more about autism?
Being autistic does not mean you have an illness or disease. It means your brain works in a different way from other people.
Find out more