Runners race to raise funds for AEM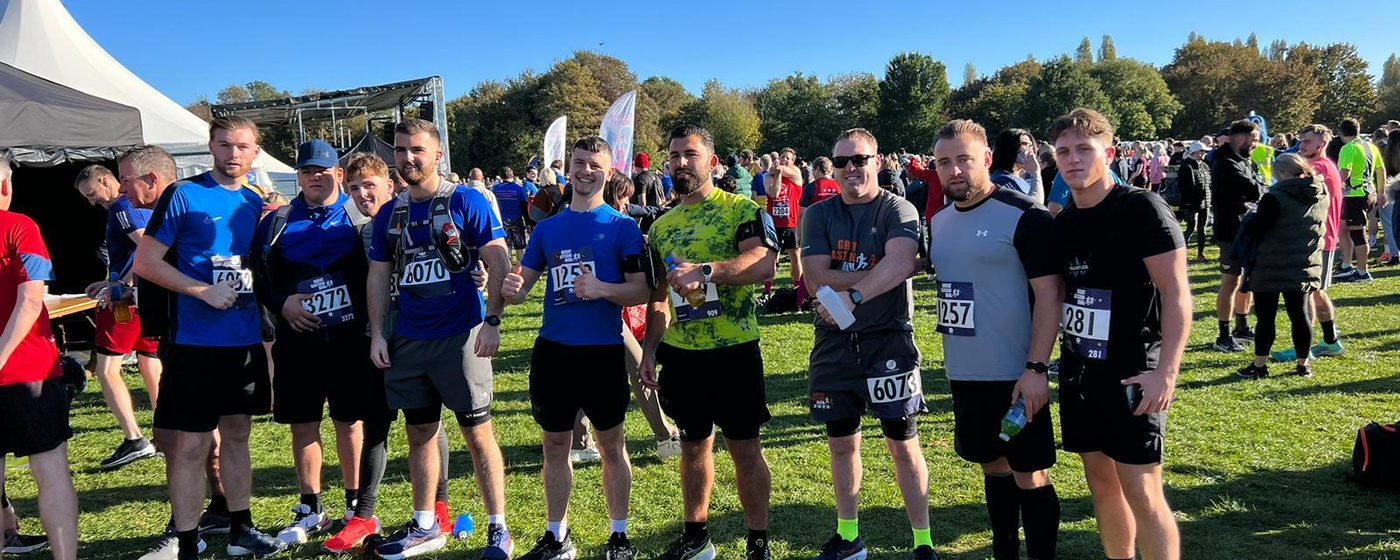 Friends Ben Lee, George Finney and John Gray have taken part in the Great Eastern Run to raise money for Autism East Midlands.

Together the trio completed their first ever half marathon in Peterborough on Sunday. The event, which attracted 5,000 runners, took participants on a 13 mile route through the city centre and the grounds of Peterborough Cathedral.
John finished the Great Eastern Run in 1 hour 56 minutes, Ben finished in 2 hours 5 minutes, and George crossed the finishing line 15 minutes later.

"It was a great day and the weather was perfect for it," said Ben. "We all really enjoyed it but we definitely knew we had done it!"
A mammoth £1,800 was raised between them on the day. But their efforts don't end there. Ben, John and another friend of theirs, JJ Price, will be running the London Marathon next April to raise even more funds for AEM. More information will follow here on the website soon.

* Many thanks to Ben, George and John! They are pictured here with some of the fellow runners who donated towards the trio's fundraising efforts.

Would you like to find out more about autism?
Being autistic does not mean you have an illness or disease. It means your brain works in a different way from other people.
Find out more