The Employment Coaches breaking down barriers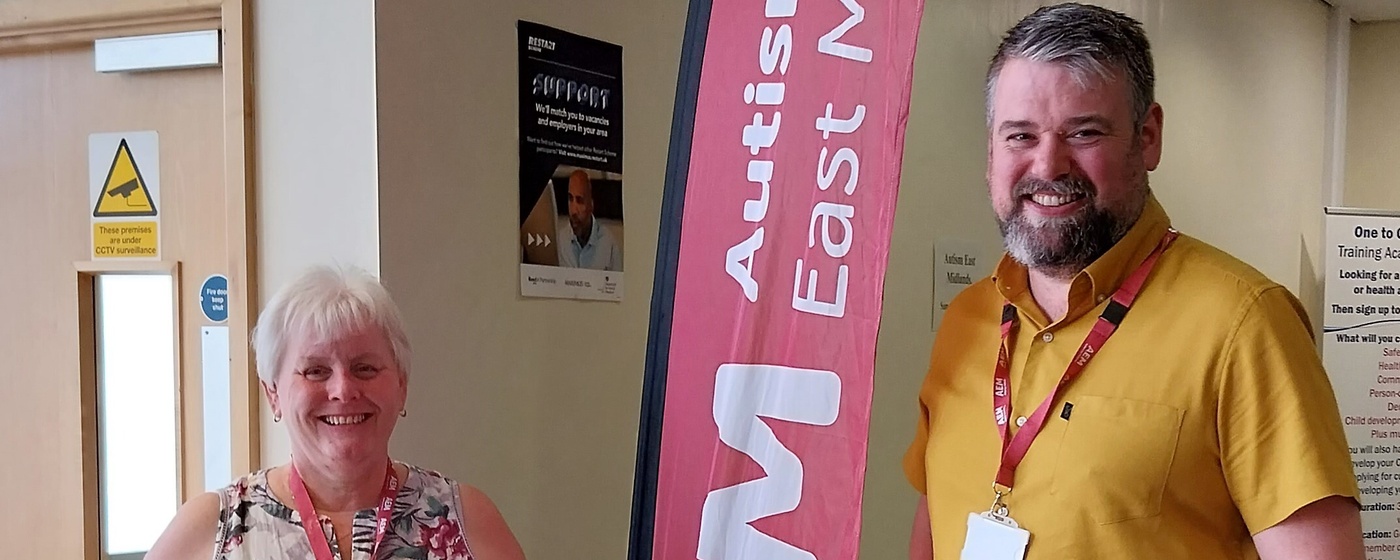 When jobseeker Kayleigh Owen first met with AEM's Employment Coach Samantha Roberts she knew exactly what she hoped to achieve. She enjoyed cooking and baking and wanted to work in the food sector. However, getting an interview to secure her dream job was proving a major hurdle.
Completing job applications, attending interviews, and knowing just what to say to potential bosses were just some of the difficulties she faced. Like many autistic and neurodivergent jobseekers, Kayleigh is not on her own. Sadly, employment coaches at Autism East Midlands, Samantha Roberts and Oliver Mew hear stories like hers every day.
"Autistic people often face barriers not only getting into work but also staying in work and progressing," explained Samantha. "There are many who want to work and, with the right support, will thrive. However formal application processes and interviews are not always easy to navigate."
The Employment Team currently has a full quota of clients who have an autism diagnosis and need additional support to move into the workplace either in a paid or voluntary role. They are looking at jobs ranging from admin and waitressing through to journalism and accountancy.
"It's great to see people at the beginning of their journey and support them to succeed," said Samantha. The coaches provide the support that's needed whether that's help with putting together CVs or cover letters or finding work experience opportunities and exploring with them their passions so that they can find the right role for them.
As Employment Coach, Samantha has been supporting 36-year-old Kayleigh into work over the past 12 months.
"Kayleigh had always wanted to work in the food sector, but she wasn't having any luck getting her first break," she said. "She had been unemployed for some time and with nothing current on her CV, it was proving a major barrier for her to find work. She was finding it difficult for her to get her foot in the door."
Work experience
The first step was to help Kayleigh access some formal training so that she could add it to her CV. AEM was able to help her access online training and Kayleigh has now achieved her Food Hygiene Level 2 qualification.
Samantha was also able to provide support when Kayleigh wanted to apply to work with family-run business, Frank Roberts Bakery. "I contacted them on her behalf to see if there was a possibility they would be willing to give her a temporary placement. Immediately they came back to me and invited me onto their site to discuss how they could help."
Samantha also accompanied Kayleigh to meet with the recruitment team, so that she could be there for support should Kayleigh need it. Kayleigh has now moved into a temporary paid role at the Heanor site, which enables her to gain valuable work experience and helping her on her journey to become a bakery operative.
"Kayleigh is cheerful and bright and has a brilliant work ethic," added Samantha. "She has a passion for cooking and her ambition has always been to work in a bakery and I'm thrilled that we have been able to support her so that she can begin to follow that dream."
Kayleigh Owen pictured on the right with Maria Severn, Head of HR at Frank Roberts Bakery.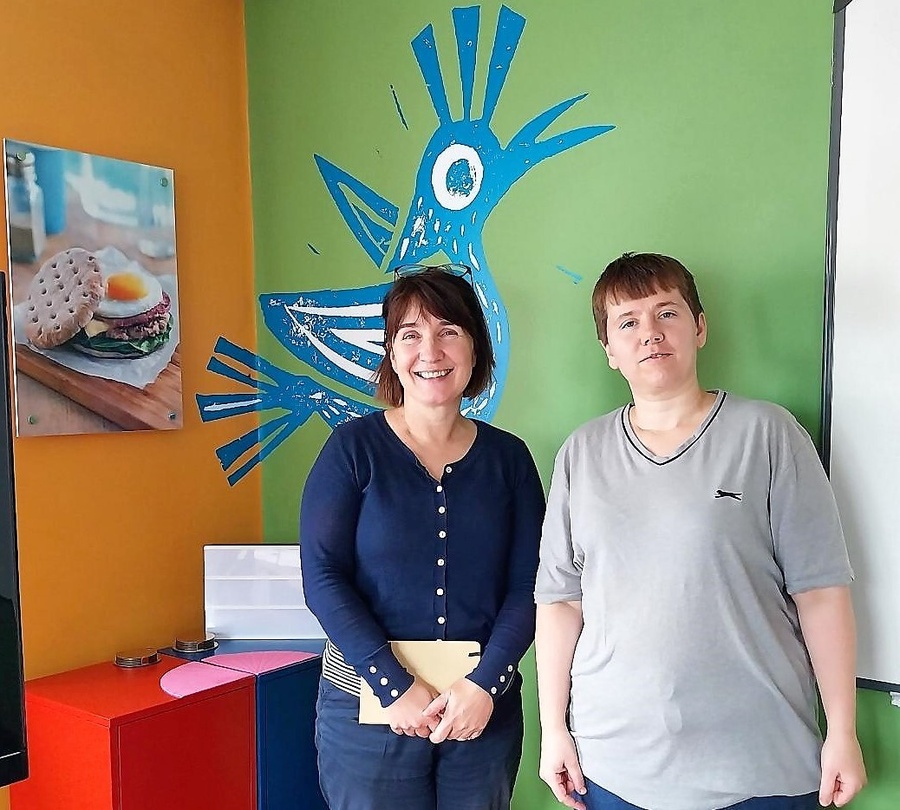 Further information:
If you have an autism diagnosis and think you could benefit from AEM's Employment Services, visit our website here >> Employment Services
Would you like to find out more about autism?
Being autistic does not mean you have an illness or disease. It means your brain works in a different way from other people.
Find out more