Jose races to raise funds for AEM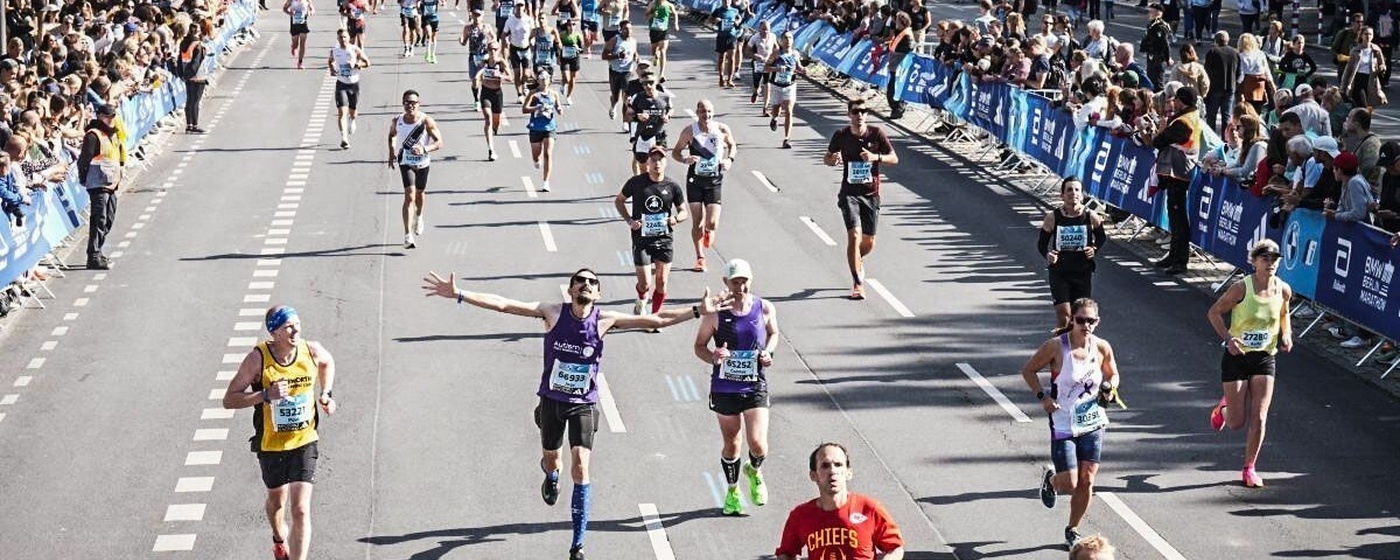 Californian runner, Jose Raygoza has completed the Berlin marathon to raise more than £1,000 for Autism East Midlands.
Jose is no stranger to raising funds for AEM and in 2020 during the pandemic, took part in the Virtual London Marathon.

He says he simply saw the opportunity available and went for it and despite the fact that he lives thousands of miles away in America, he chose to raise funds for AEM as he has a daughter who has an autism diagnosis.
"I wanted to raise money for Autism East Midlands because I have a daughter on the autism spectrum and so I completely understand the challenge it represents," explained Jose. "The work that AEM does for the community is remarkable and so I wanted to give all the support possible so AEM can continue doing what it does best."
So far, he's completed the Virtual London Marathon TWICE and then last year he ran the New York City Marathon. It was while he was running the New York marathon he set himself the goal to run all six major marathon races. Now with Berlin in the bag too, he has four more to go and next year will be running the Chicago marathon. He hopes to be able to raise even more funds for AEM during that event.
Would you like to find out more about autism?
Being autistic does not mean you have an illness or disease. It means your brain works in a different way from other people.
Find out more
Are you worried about getting diagnosed?
We can provide help at a stressful time. Find out more about benefits of getting a diagnosis and how to ask your GP for a referral for an autism assessment.