Meet our Positive Behaviour Support team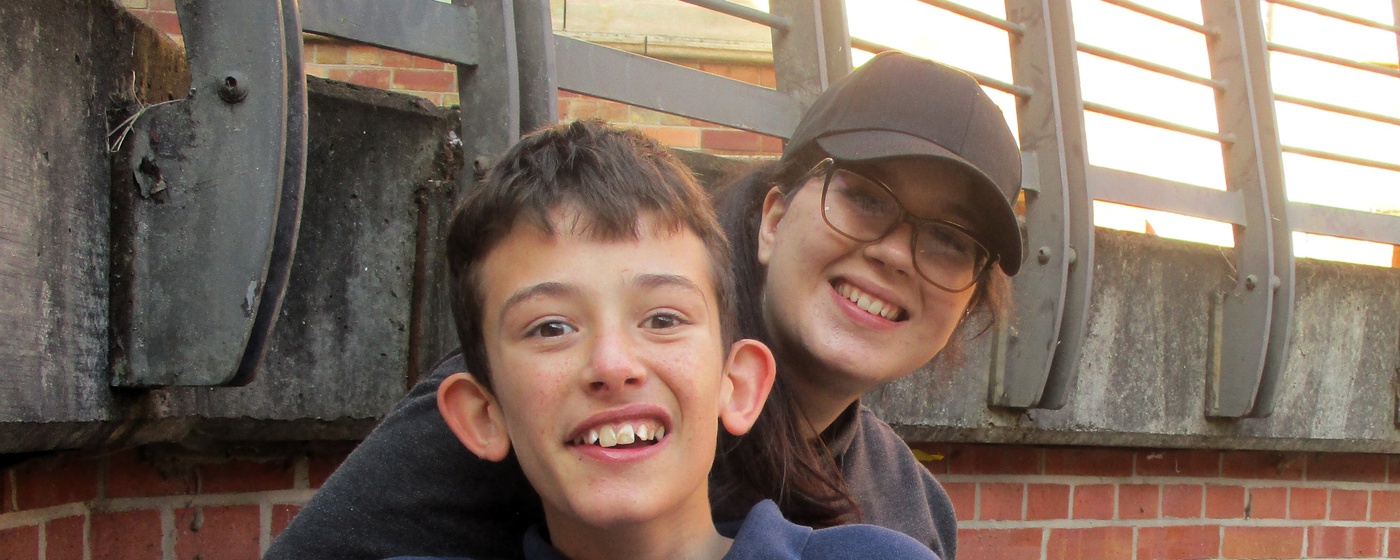 Positive Behaviour Support (PBS) goes a long way to improving the quality of life for autistic people and over the next few months Autism East Midlands will be extending its specialist team.

The new year will see the team more than double in size with more positive behaviour support leads recruited to provide even more expertise across the region. The growing PBSL team will work alongside the local staffing teams to support children and adults.
Our team, Adam Powdrill and Holly Thomson tell us more about their work and how they're making a positive difference...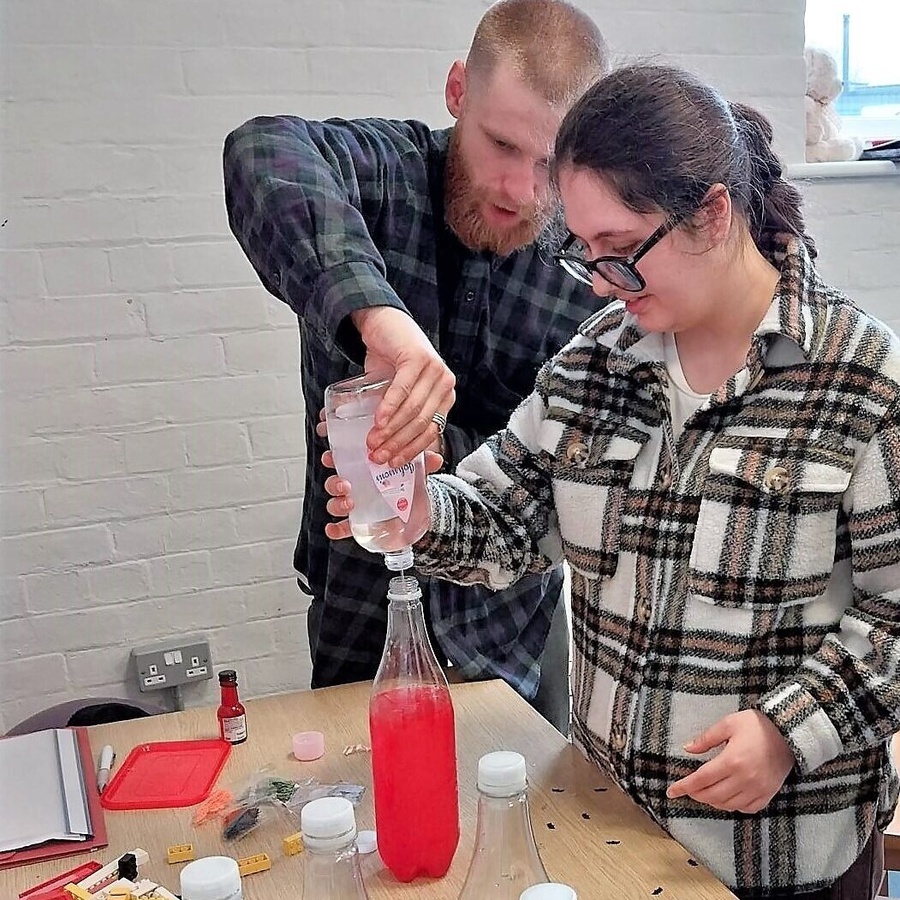 After completing a psychology degree, Adam joined AEM five years ago to learn more about the care sector. His first role was as a support worker before he moved into a role at AEM's specialist school, Sutherland House.

Like Adam, Holly completed a psychology degree before joining Autism East Midlands in 2020. Her first role was as a Teaching Assistant at Sutherland House before progressing to a Positive Behaviour Support Lead (PBSL).
"That initial experience was really important to get a good understanding," explained Adam. "It provided a solid foundation for what we do now as PBSLs."
Together they work with children and adults to ensure they get the right support so they're able to lead a meaningful life and can better deal with challenging or distressing behaviour.
Challenging behaviour happens for a reason, says Adam, and that may be due to a number of reasons such as communications barriers.
"As PBSLs, we meet with children at the school or with service users to understand why they might be behaving in a certain way so that we can develop their support plans. We'll talk to them, and we may observe them in their environment, and we'll also work alongside staff teams. We can then explore ways to meet a person's needs and reduce any concerning behaviour."
Positive difference
Holly added: "Our role is about making a positive difference and promoting best practice across the region. We offer advice and guidance to colleagues too so that everyone understands what good autism support looks like."
Together they provide advice to staff and work with teams to find the best solution for each individual.
Adam explained: "If an individual has a communications' barrier, then we will find a way to hear what they need to say. We are here to give the people we support a voice so that they can make their own choices and decisions."
As for a typical day in the life of a PBSL, that doesn't really exist. For Holly, one day may include meeting with a student and their parents, while another may involve carrying out research and another may involve delivering training to staff about positive behaviour plans.
"What makes our job interesting is that variety," said Adam. "Sometimes we spend the day in the office and then the next few days will be out and about spending time with service users and learning more about their lives and their challenges. It's a real mix."
With an increasing number of students at Sutherland House School, there's now a need to expand the team. Two PBSLs will be focused on working with students, while three will divide their time between the adults' services day and residential support.
"It's a great time to be joining the team," said Holly. "We're a new and growing team and together we'll make a positive impact to so many people's lives. As a new team, we're able to work together to shape an innovative service that is positively changing lives."
Adam agreed, saying: "It's a really fulfilling job. For instance, I worked with one individual who was experiencing lots of challenges in his life. I was able to meet with him on a regular basis to listen to him and give him the opportunity to talk about his life and his concerns.
Thriving

"We've been able to find ways and strategies to support him and help him to become more independent and over time I've seen him develop and grow. There's no greater reward than to be able to see his life positively expand."
Holly has similar stories to tell. Based at the school, she regularly meets new students and has been in the position to see many children adapt and grow in their new environment.
She has been fortunate to meet many at the very beginning of their journey at the school. "It's a privilege to be able to put things in place to help students and tailor their support and learning to put them on the right path. It's been amazing to see how they are now thriving in their new school.
"I've always wanted to work in the education sector and when I got the opportunity to work in the special educational needs environment at Sutherland House, I jumped at the chance. It's opened my eyes to how inventive and creative teaching can be. I've seen many students flourish and grow…. You know what, I could talk about the kids here all day, every day. They are amazing."
With the PBSL team set to expand over the next few months, Adam added: "For anyone looking to take their career to the next level in this sector, this is a perfect opportunity. Anyone joining us will be playing a part in shaping up the team and promoting positive behaviour support across the whole region. Few organisations offer this type of service and so you'll be making positive change."
Inspired by Adam and Holly's story?
Why not check out the AEM careers page? AEM are currently recruiting for additional Positive Behaviour Support Team Leads to join the expanding team. To find out more read >> how to join the PBSL team.
Would you like to find out more about autism?
Being autistic does not mean you have an illness or disease. It means your brain works in a different way from other people.
Find out more
Are you worried about getting diagnosed?
We can provide help at a stressful time. Find out more about benefits of getting a diagnosis and how to ask your GP for a referral for an autism assessment.